Fine-tuning data analytics for your business
In today's world, where data is accessible at the click of a button, understanding customer behavior has become a breeze. We don't realize the number of times our data is collected or the insights we use each day. From that Netflix recommendation to that ad about that product you've been eyeing for the longest time, your data is responsible. For businesses, the scope of profitability has improved due to the availability of such data that helps them craft strategies and make better decisions.
Data is an integral part of all marketing decisions as it is the basis for the future course of action. Insights-driven marketing may be advantageous but is also responsible for the brand's fate. So when you use resources like Google Analytics to evaluate data, the accuracy should be at one hundred percent and no less.
What is data analytics?
Data analytics is the science of collecting and processing raw data to draw meaningful interpretations out of them. Data analytics consists of many algorithms, processes, and methods in which unstructured data is translated into forms humans can understand. For companies, using specialized services or software simplifies the process of deciphering data.
There are primarily four types of data analytics: descriptive, diagnostics, predictive, and prescriptive. Implementing an analytical data system has proved to be useful for industries where the turnaround time is less. Thanks to technology, today we have data analysts and multiple tools that can systematically break down copious amounts of data.
What is Google Analytics?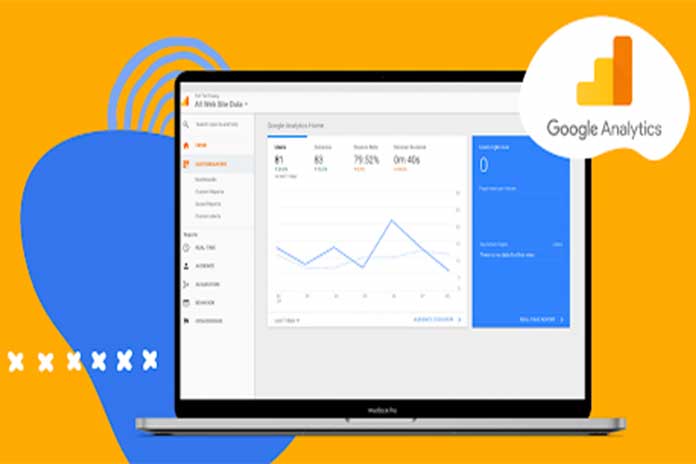 Google Analytics is a service that has the tools and methods to understand data, especially for marketing and SEO purposes. Small and medium-sized businesses can avail of this service to understand customer behavior. Google Analytics can also provide insights on the success rate of a campaign, new traffic on the website, the demographic profiles of each customer, and other valuable insights.
The purpose of doing so is to improve sales, increase traffic, develop better marketing strategies, and improve the overall well-being of the business and its customers. Google Analytics not only identifies patterns and trends but is equipped with other features such as:
Data collection and filtering
Monitoring and visualization tools
Segmentation of data
Predictive analytics
Custom reports
Integration with other services
Six reasons for inaccurate Google Analytics
Anyone with a Google account can use Google Analytics for personal and professional use. Since the service is used extensively for its ability to measure website performance, many websites blindly trust the stats that Google Analytics provides. However, it is not free from errors and bugs, leaving you with inaccurate data and insights.
There are several reasons you see fluctuations in the data provided by Google Analytics. Some of those are:
You are measuring the wrong metrics, and your tracking systems aren't working
Google is unable to figure out the behavior of people on different devices
Users might have applied blocking systems that prohibit you from accessing their data
Cookie consent might be paused while your user browses in private mode
Page timeouts and higher loading time
JavaScript and code errors
How to improve the accuracy of Google Analytics insights?
Data-driven results are the surest way to go about marketing that benefits your brand. If used properly, the data from Google Analytics can improve engagement, give better content ideas, and produce better results. The following ways will enhance the data accuracy and performance of Google Analytics.
1. Filter out referral spam and bot traffic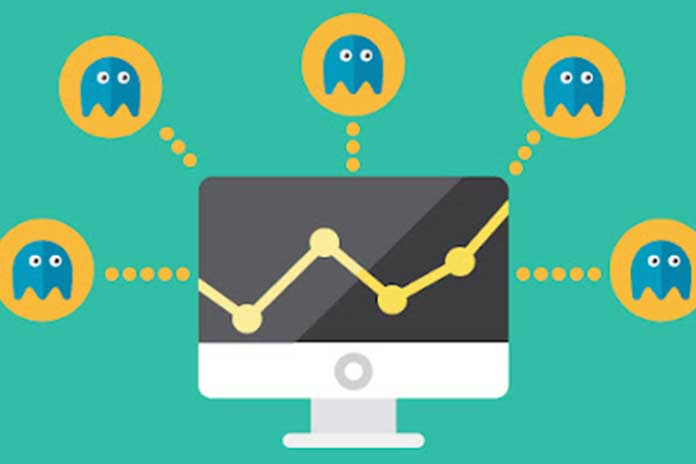 Bot traffic and referral spam can be harmful to Google Analytics. These bots and spammers send incorrect figures to your websites and other networks, resulting in an inaccurate analytics report. Using Google's automatic filter is an easy way to stop bots from messing with your Analytics reports.
Setting up this filter is relatively simple. Go to the View Settings and check the box "Exclude all hits from known bots and spiders." You can also develop your pattern based on which you expect Google Analytics to filter out bots. This article by DataDome on filtering bots from Google Analytics will guide you further on how to get more accurate results on Google Analytics.
2. Create value in your content
Your audience will always find a specific type of content more interesting than the others. To create content that resonates with your audience, you must figure out your best-performing content pieces. Once you start banking on content that adds value, you will be able to connect with your audience time and again.
Google Analytics lets you see the content at the top of the performance list. The Page Views feature helps you understand the topics performing well on your website. Average time on Page will let you see the pages your users spend the most time on. You can then create content that aligns with your customer's interests and improve the accuracy of Google Analytics.
3. Blend your content with SEO
Content and SEO are dependent on each other. If there is no relevant content, then search results will be empty. Therefore, the most effective way to get your SEO game at the top is to find out keywords and topics that guarantee you positive results.
In Google Analytics, go to the Behavior section and then to Search Terms to see the topics people are entering. Based on the results, you can create strategies that work for content and SEO. Make sure to narrow down the list to relevant search terms. Then, you can edit your current data by including these search terms or create fresh content.
4. Monitor all channels
You must be updated on the channels from which you get the maximum traffic. Once you are aware of channels to invest the most in, your plans to reach out to your target audience will be more than helpful. Insights like knowing how people discovered your website would simplify things for your brand.
You can get further details about those channels from the Acquisition section. You will also be able to personalize your channels based on your brand's preferences. When you need to promote your brand, you know where exactly to do that. Additionally, you can tweak your content marketing strategy based on these insights provided by Google Analytics.
5. Segment your customer base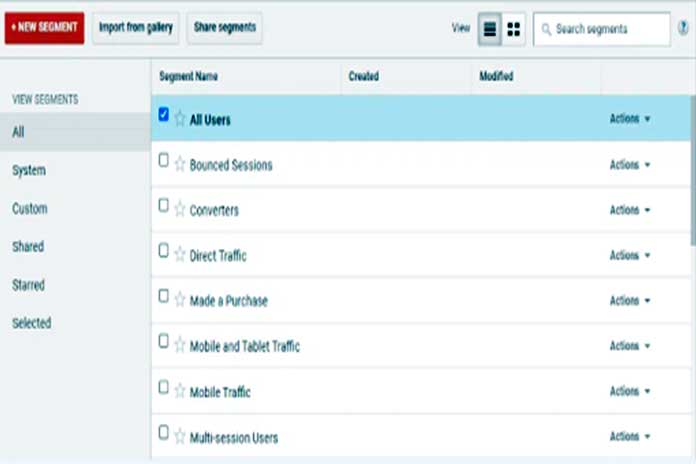 Understanding your customers' demographics will help you build a successful marketing strategy. Details like age, interests, likes, dislikes, and other needed info will be required to ascertain customer behavior. Once you integrate the segmentation data into Google Analytics, you can dig deeper into knowing your audience.
You can personalize your conditions and requirements in the Add Segment field in the Audience section. Upon doing this, you will be able to narrow down your interests in your brand based on the content produced. Simultaneously, you will be expanding your scope of finding your target audience. All of this will contribute to accurate Google Analytics and insights.
6. Analyze your website's lifeline
Apart from traffic, segmentation, and keywords, you should check your website's overall progress regularly. Google Analytics provides reports that give you access to the historical data of your website. This data lets you witness the evolution of your website at a certain period or the overall performance to date.
You can also add annotations using Google Analytics to avoid missing out on important dates and events throughout your website's life. Marking important events will give you a deeper understanding of your site and its operations. Then, you can apply those insights to your current strategy and improve the accuracy of insights provided by Google Analytics.
In conclusion
There are so many ways in which you can use the insights from Google Analytics to upgrade your business' performance. Content marketing and SEO do take time to produce tangible results. Google Analytics has made it easier for brands to focus on what they are best at and what floats their boat based on their history. However, to never go wrong with marketing strategies, you need to have error-free data insights at hand.
Also Read: The 15 Best Google Tools For Your Online Marketing